Posted by:
Anne Haight
in
Uncategorized
Ever wonder what happens when people talk on the phone and drive at the same time? About a year and a half ago, my car was totalled as a result of someone doing exactly that. I wasn't even the car he hit. There was a Toyota Avalon between me and him, and I was pushed forward into a van. The three of us were all stopped, and the guy in the Jeep was on the phone. I estimate he struck the Avalon going about 60mph.
By a strange coincidence, my co-worker Holly knew the guy. She used to work with him at another company. She informs me that he was always on the phone and had wrecked several cars. When I walked back to see if he was okay, he was still on the phone. I thought he was calling 911 but later found out he was just ending the call he had been on when he hit us. If I had realized that at the time, I would have grabbed that phone out of his hand and chucked it into the 101 traffic.
The cost to repair my car was $7,000. The car was only worth $7,500, so it was a write-off and is probably driving around somewhere with a salvage title.
So don't talk on the phone and drive at the same time. Hang up the goddamn phone and keep your hands on the wheel and your attention on the road. Don't make me kick your ass.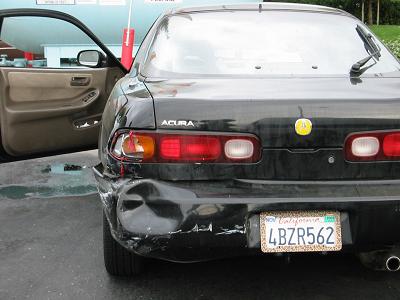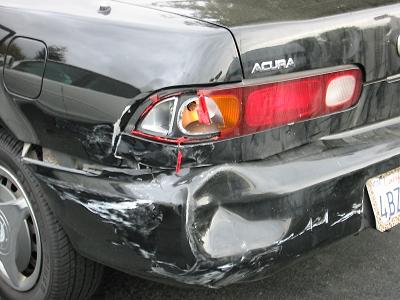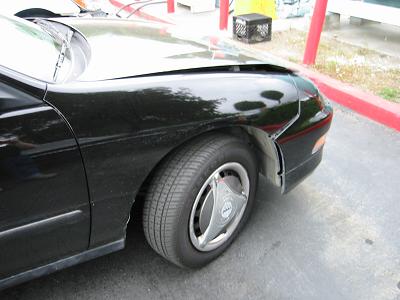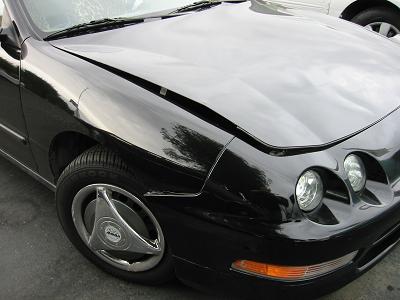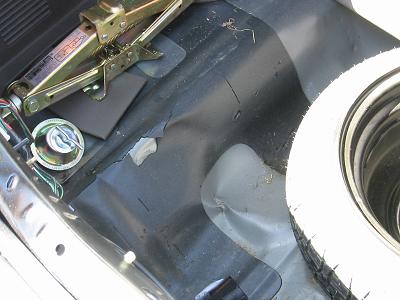 Here's the Toyota Avalon that took the brunt of the damage. You can see that the rear has a big, square, Jeep-shaped indentation. The front corner is where the Avalon struck my car. The Jeep in question is on the left side of the first pic below. I didn't bother taking pictures of its damage.